Drug Paraphernalia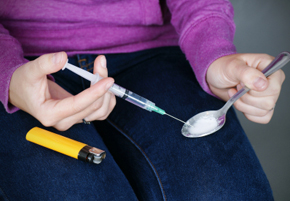 The drug paraphernalia is defined in Florida Statutes 893.145 as all equipment, products, and materials of any kind which are used or intended for use, or designed for use in planting, propagating, cultivating, growing, harvesting, manufacturing, compounding, converting, producing, processing, preparing, testing, analyzing, packaging, repackaging, storing, containing, concealing, transporting, injecting, ingesting, inhaling, or otherwise introducing into the human body an illegal controlled substance.
The charge is rarely alone and usually accompanies other drug charges. Typical paraphernalia items are smoking pipes, rolling papers, and scales, but as you can see from the definition it could potentially include nearly anything associated with drug possession.
Call today for a free case evaluation, getting an experienced lawyer retained on your case as soon as possible, may assist in reduced or dismissed charges.
Completely FREE Consultation
Speak to an attorney NOW! Contact us for a completely FREE consultation with an experienced former prosecutor. Call 407-514-2699 or send us an Email for immediate assistance with your criminal defense.
Our office is convenient to all of Central Florida.
We offer reasonable fees, flexible payment plans, and accept major credit cards.