Violation of Probation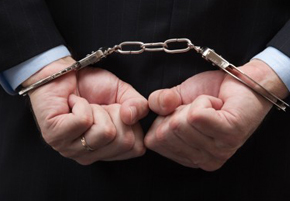 Violations of Probation expose the person to the same sanctions that they could have received when they were placed on probation. Thus, the charge can occur with Misdemeanors and Felonies.
One of the big problems with violations of probation is that the person being accused is often in jail and held without an opportunity to bond out. If you know that a violation is coming soon or if you have a friend or family member facing a violation of probation, call today for an immediate, free consultation. Even if the person is being held without bond, there is an opportunity to request a hearing in front of the Judge and ask for a bond, which would give the person an opportunity to either come into compliance or fight the new charge.
Completely FREE Consultation
Speak to an attorney NOW! Contact us for a completely FREE consultation with an experienced former prosecutor. Call 407-514-2699 or send us an Email for immediate assistance with your criminal defense.
Our office is convenient to all of Central Florida.
We offer reasonable fees, flexible payment plans, and accept major credit cards.